Our S'mores Kits are based on the popular US Campfire treat and include the best toasting Marshmallows, Belgian Chocolate, Sweet Crispy Biscuits and our Toast'd Sprinkles! 
Regular price
Sale price
£19.95 GBP
Unit price
per
Sale
Sold out
A Unique twist on our best selling range of S'mores kits. Our Toast'd take on the popular US Campfire treat and includes the best toasting Marshmallows, Belgian Chocolate, Sweet Crispy chocolate S'mores Biscuits, Chocolate Vermicelli sprinkles and our Toast'd Sprinkles! As with all our Kits, they also include a totally re-usable Marshmallow Toaster, Bamboo Skewers, a recipe and instruction card and all packed in printed gift box.

With enough ingredients to make 10-12 Triple Choc S'mores and suitable for 4-5 people.
View full details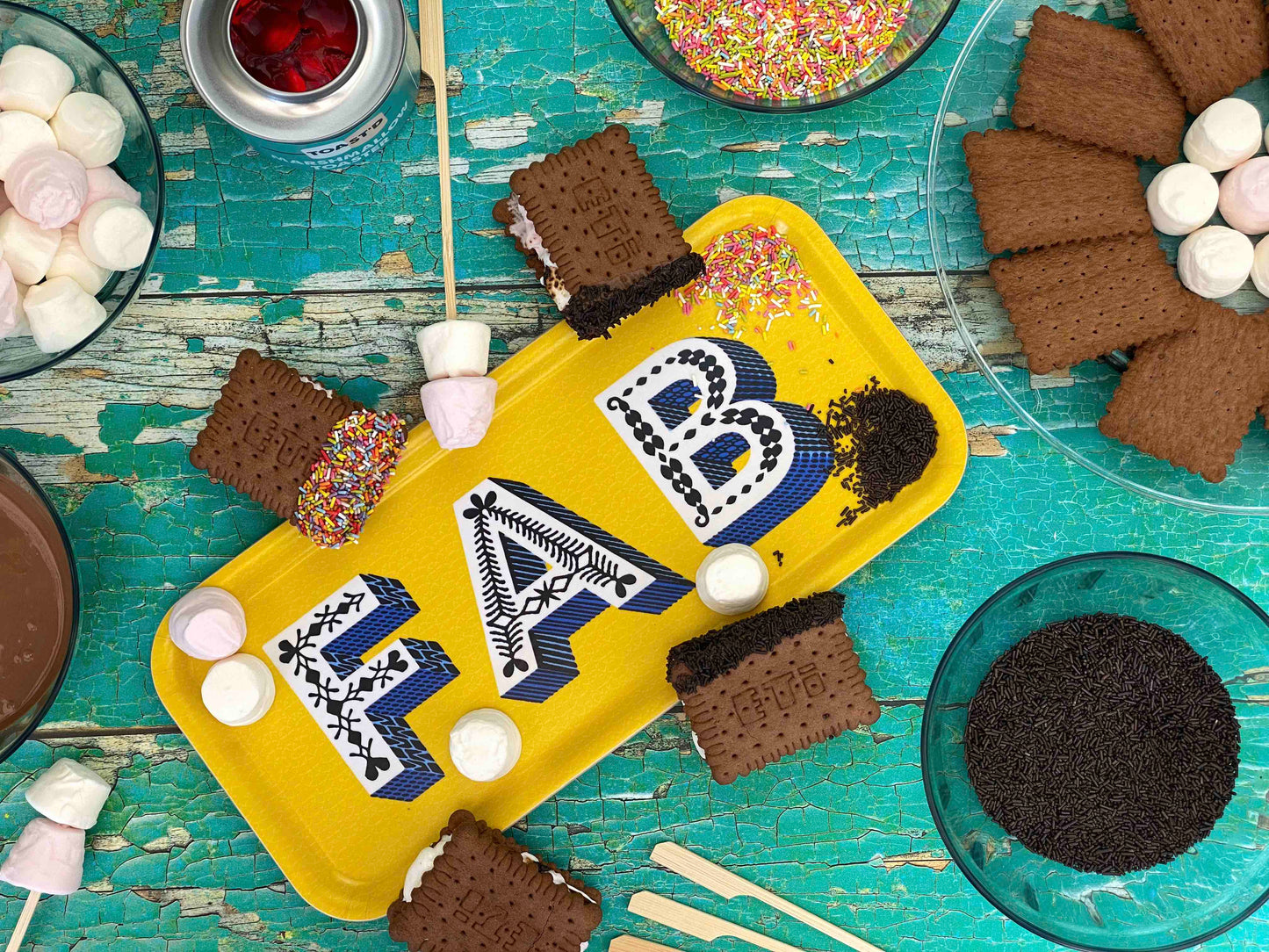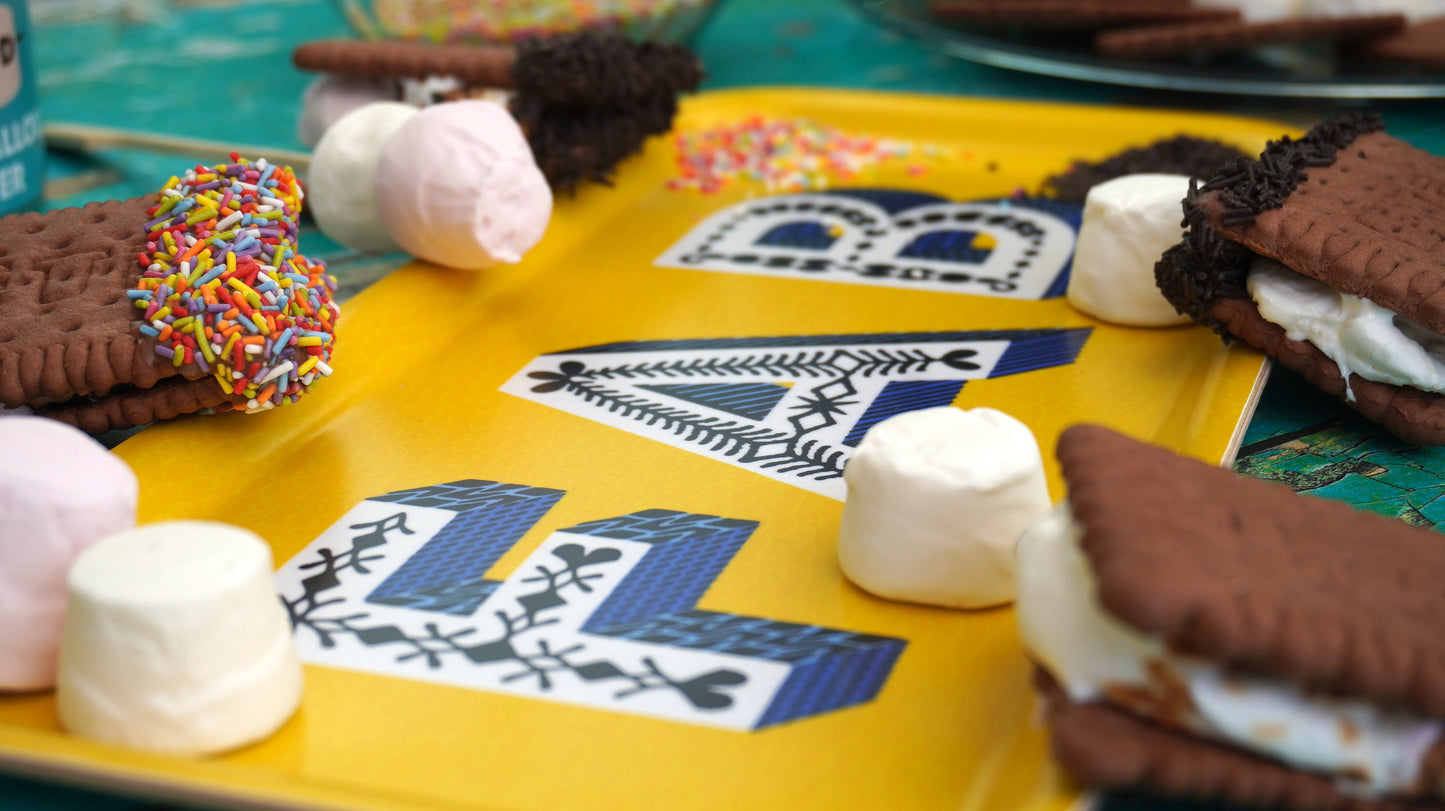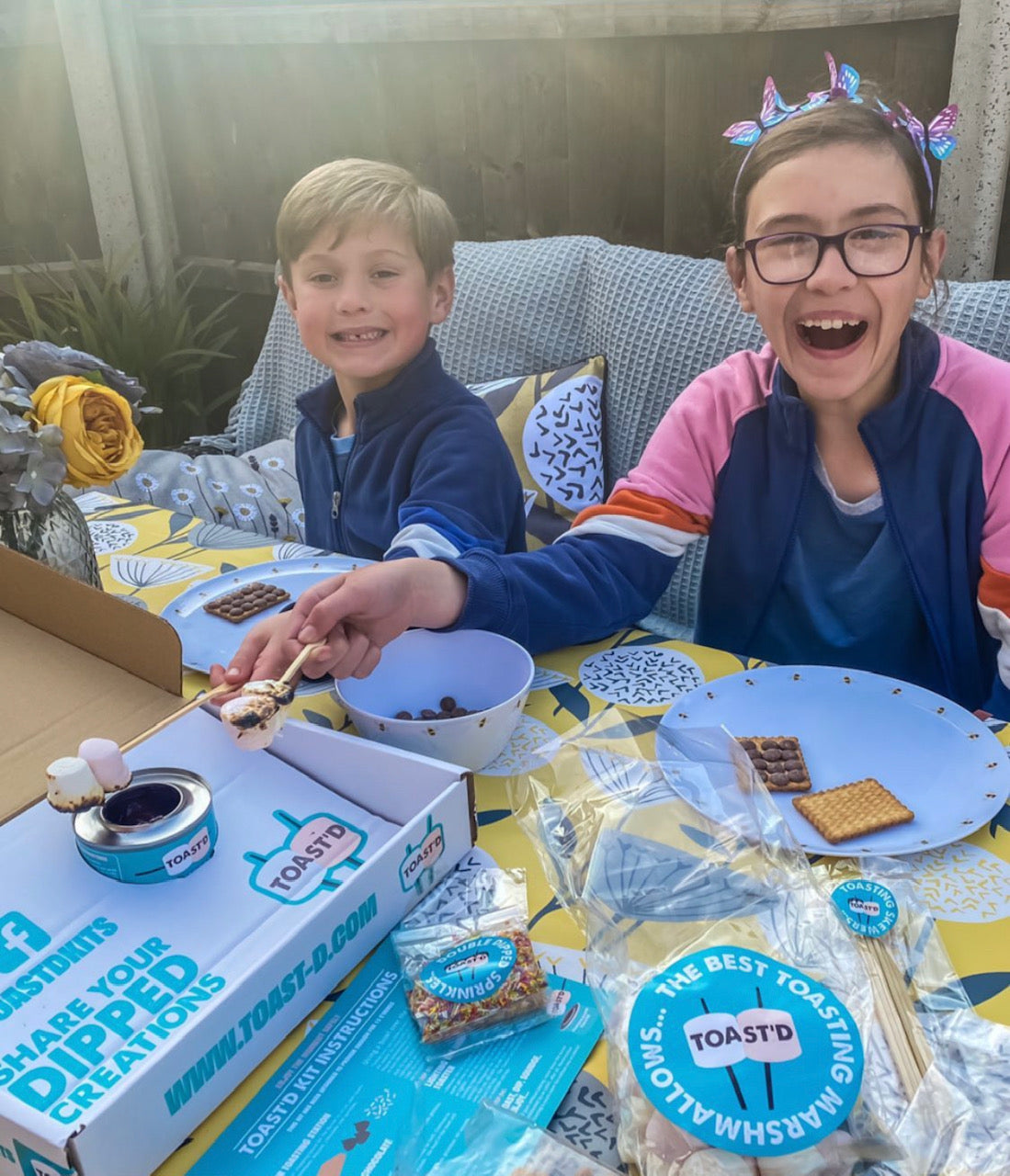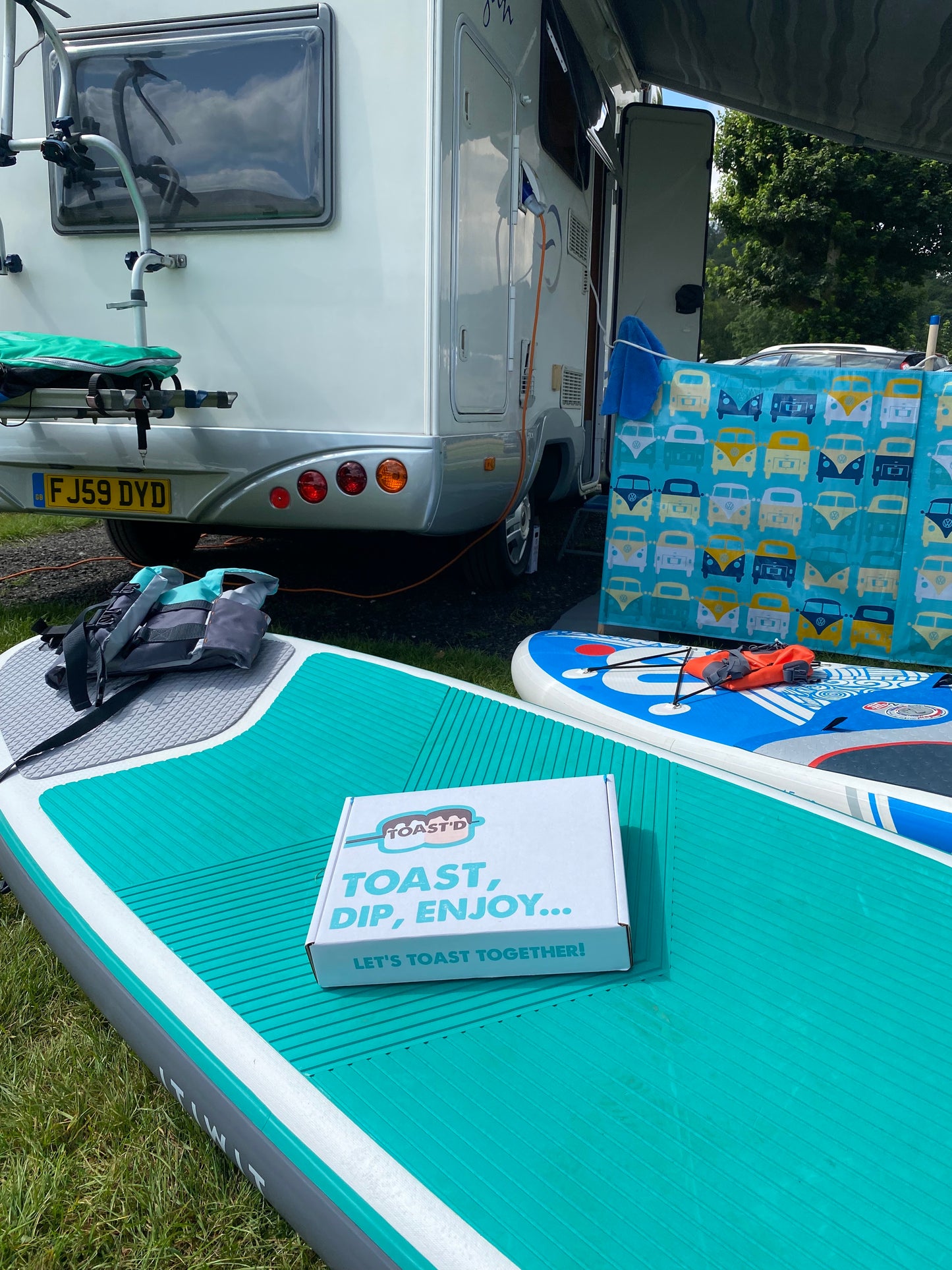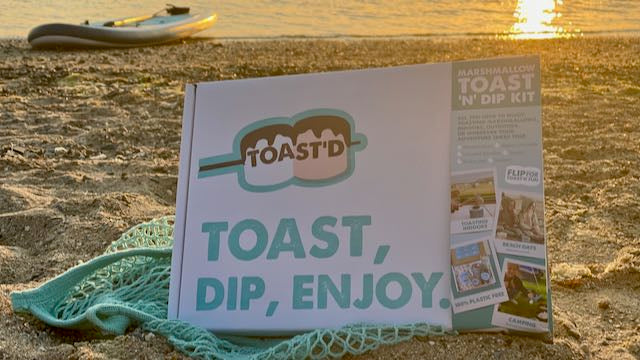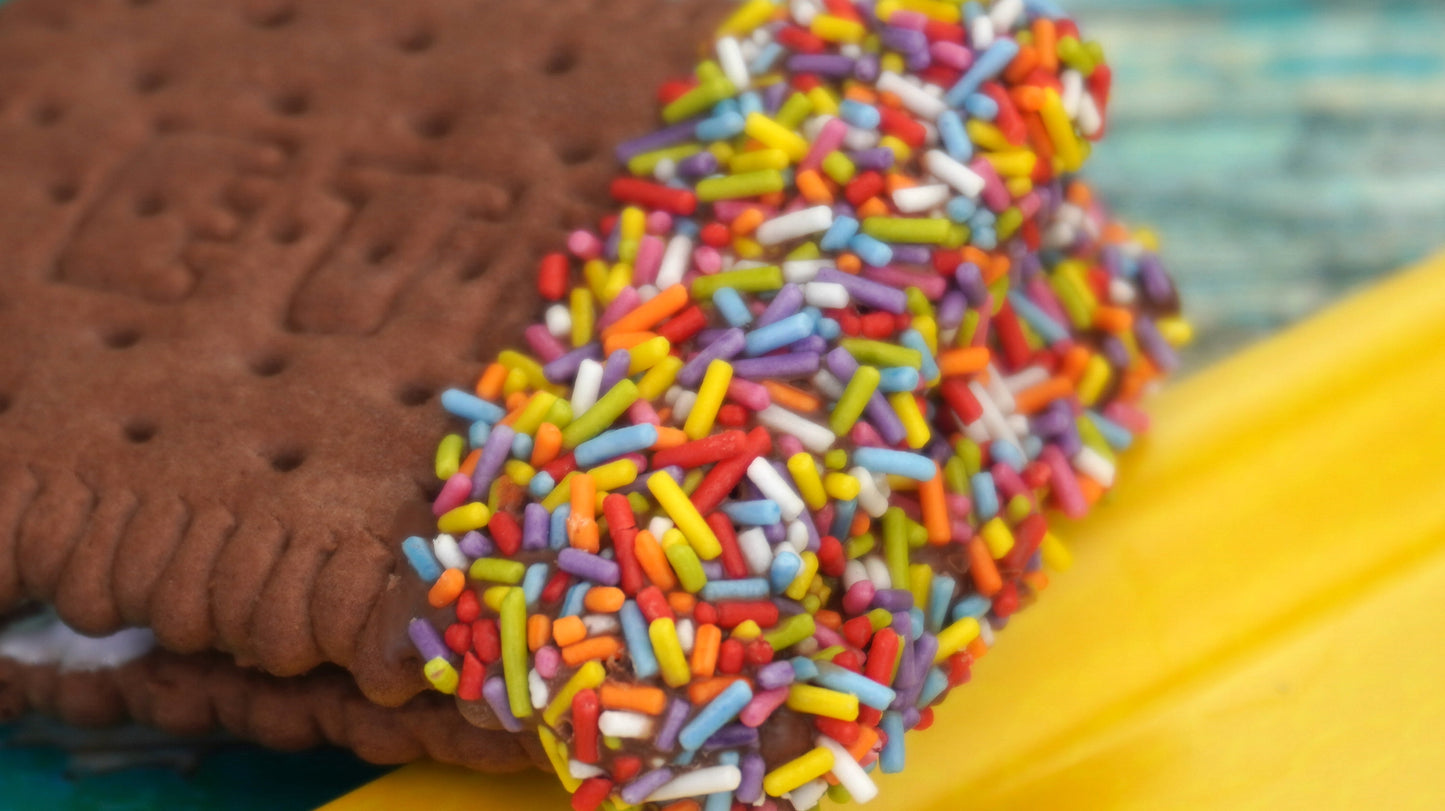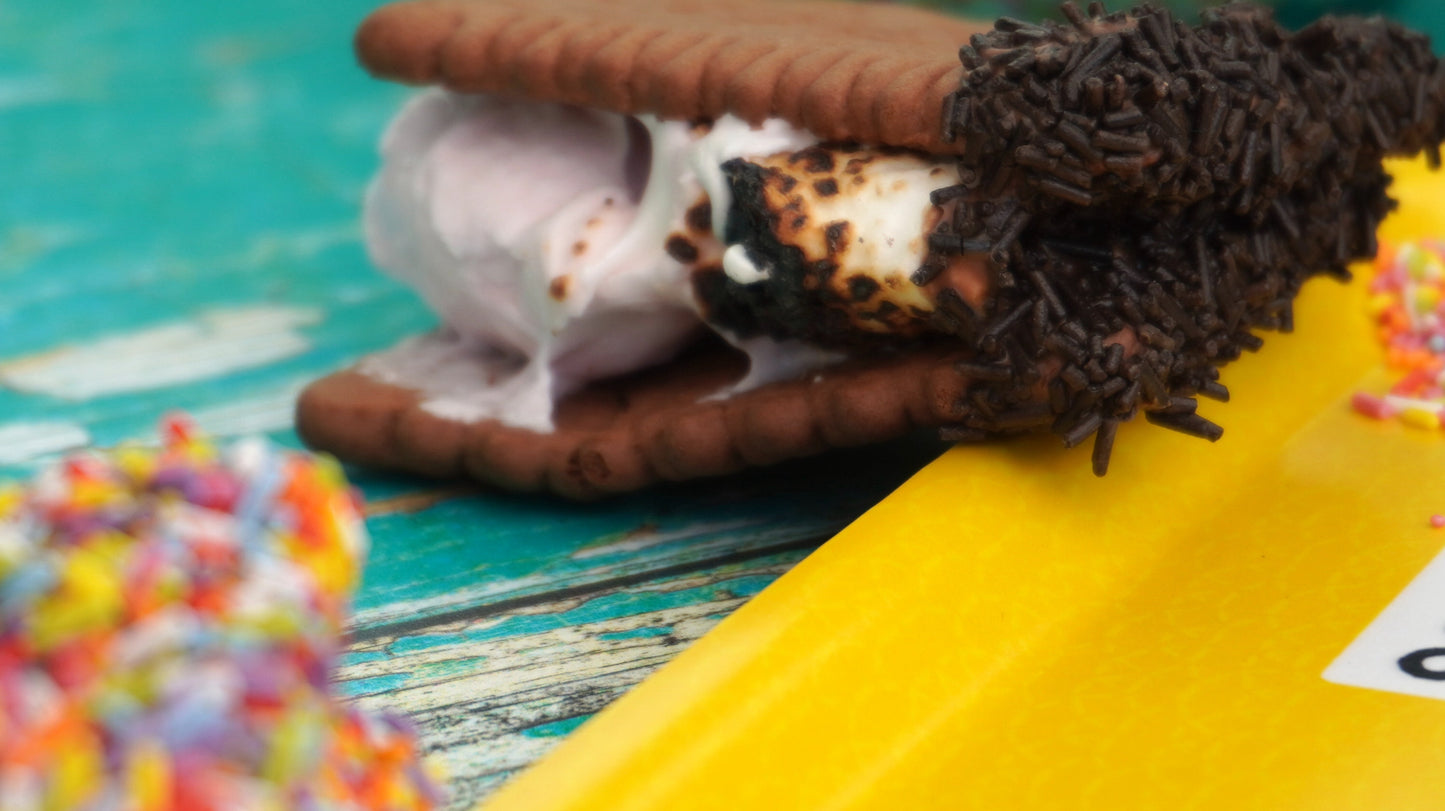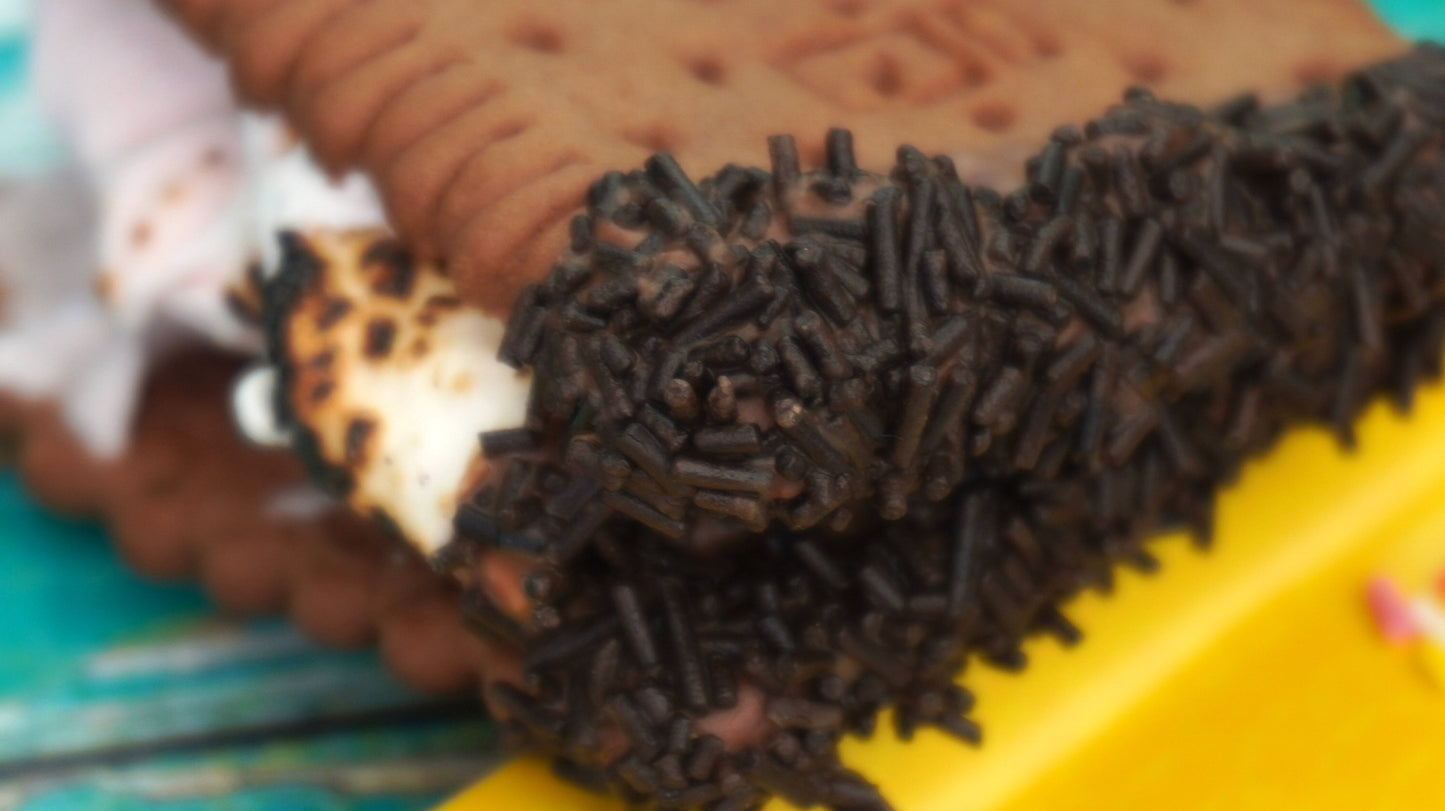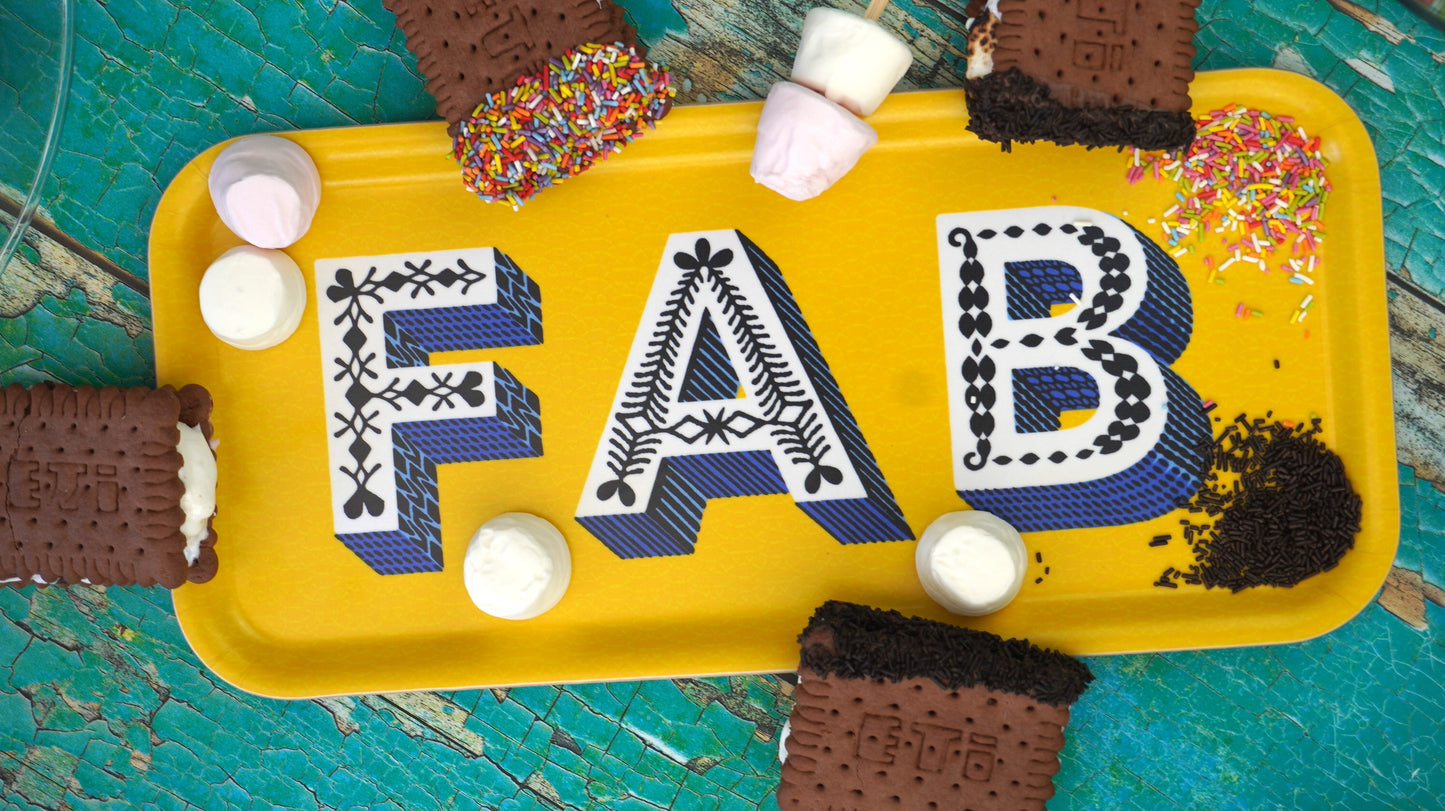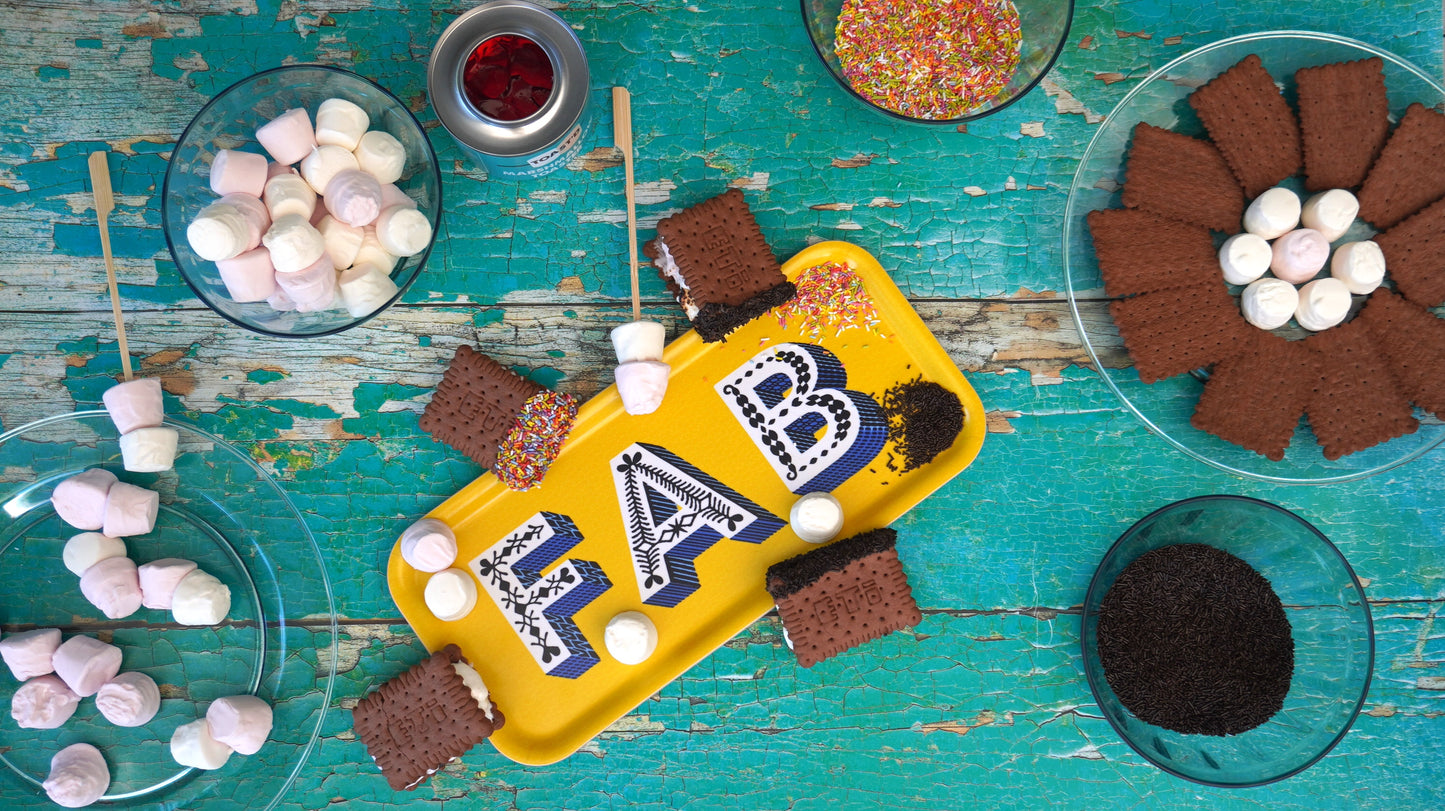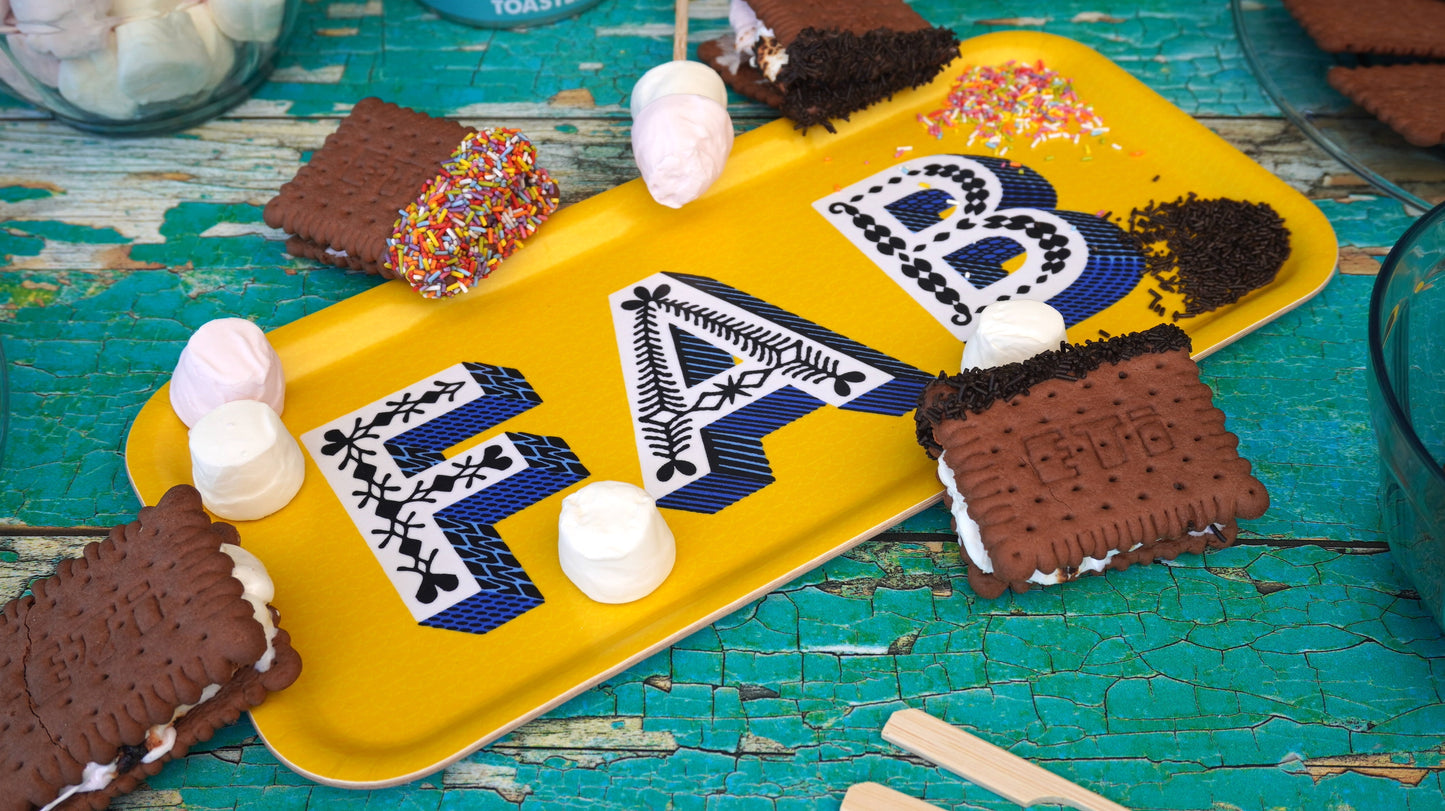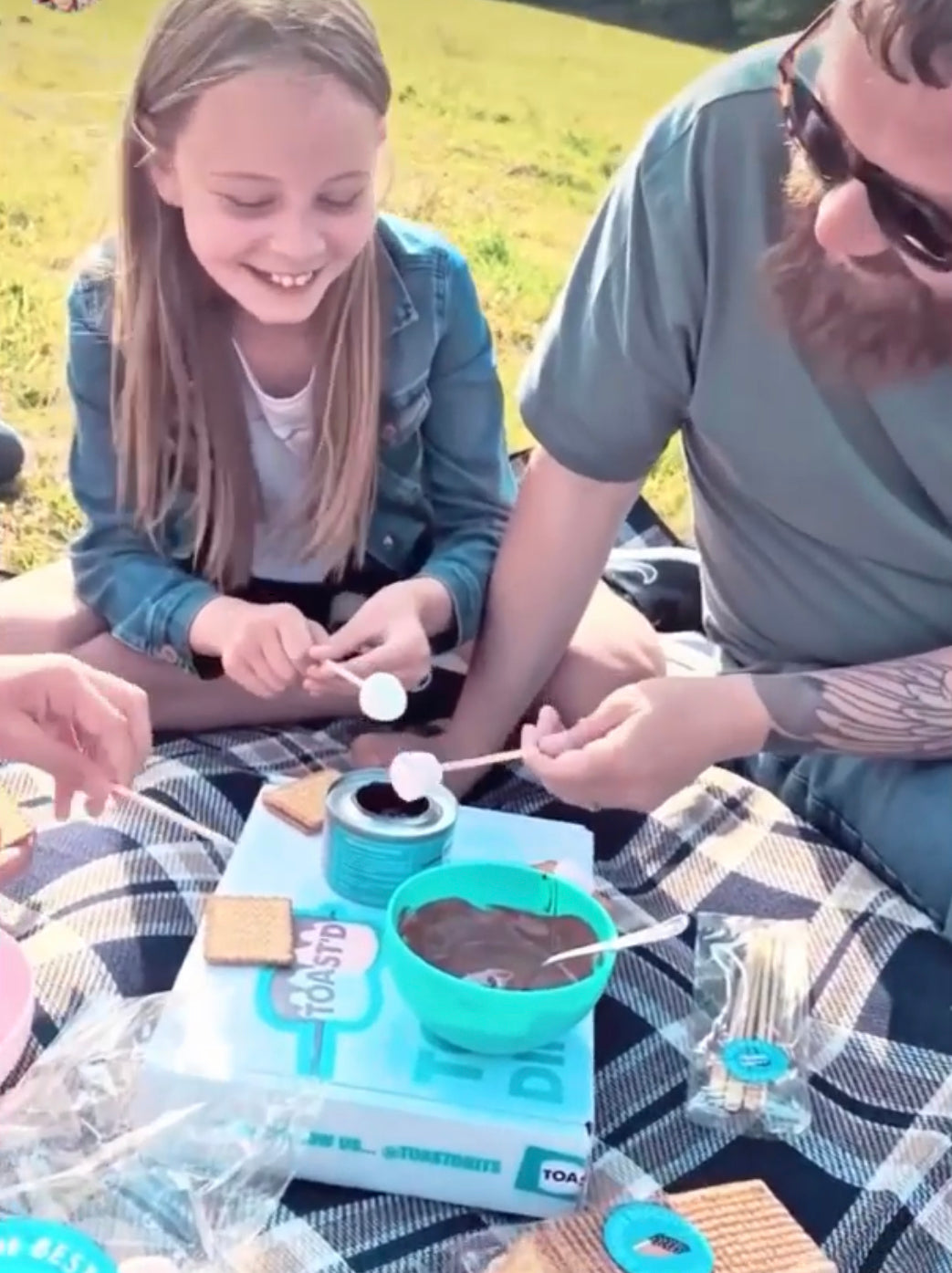 SHARING IS CARING

We're thrilled to have launched our referral programme: share with a friend and you'll both save 20% on your next purchase. Grab your link after checkout.

No Need to Wait

Now with Royal Mail 24h Express delivery as standard, plus free delivery on orders over £50.
Collapsible content
What's in them?

Our unique Triple Choc S'mores kits include enough Marshmallows, Belgian Chocolate drops, Chocolate S'mores biscuits, Chocolate vermicelli sprinkles and our 'House' sprinkles for 2 or more sessions or 1 big party.

ONE SIZE
c. 35 Marshmallows
c. 24 biscuits
100g Belgian chocolate drops
40g Sprinkles
6 Bamboo skewers
1 Toaster

Ingredients

Marshmallows: Sugar, Glucose Syrup, Water, Maize Starch, Beef Gelatine, Flavourings, Beetroot Juice ConcentrateBelgian Milk Chocolate: Sugar 42.0%; Cocoa Butter 24.0%; Whole Milk Powder 22.5%; Cocoa Mass 11.0%; Emulsifier: Soya Lecithin <1%; Natural Vanilla Flavouring <1%

Crunchy S'mores Chocolate Biscuits: Wheat flour (contains Gluten), sugar, vegetable oil (palm, Vegetable, Cottonseed, Canola), glucose-fructose syrup, fat reduced cocoa powder 3%, raising agents (ammonium hydrogen carbonate, sodium acid phosphate) salt, whey powder (Milk product) disodium diphosphate), salt, whey powder (milk product), emulsifier (sunflower lecithin), flavouring, salt, flavouring donor, flour treatment agent (sodium metabisulfite), colourant (caramel). May contain trace amounts of Celery and Egg

Chocolate Vermicelli Sprinkles: Icing Sugar [sugar, starch], un-hydrogenated vegetable fat [palm], maize starch, fat reduced cocoa powder. Emulsifier; rapeseed lecithin. Glaze [glazing agents; (shellac, acacia gum), sugar].

Coloured Sprinkles: Icing sugar [sugar, starch], maize starch, un-hydrogenated vegetable fat [palm], water. Emulsifier; rapeseed lecithin. Glaze [glazing agents; (shellac, acacia gum), sugar]. Colours; E129, E102, E132, E110, E122, E124, E151.

Nutritional Information
Typical Values per 100g

Marshmallows: Energy 1440kj / 336Kcal, Fat 0.1g of which saturates <0.1g, Carbohydrates, 80.8g of which sugars 61.6g, Fibre 0.1g, Protein 3.6g, Salt 0.07g

Chocolate: Energy 2357kj/536kcal, Fat 36.2g of which saturates 21.8g, Carbohydrates 50.9g of which sugars 49.9g, Fibre 2.0g, Protein 7.0g, Salt 0.21g

Biscuits: Energy 1824kj/433Kcal, Fat 11.4g of which saturates 5.7g, Carbohydrates 75.7g of which sugars 24.5g, Fibre 2.5g, Protein 5.7g, Salt 0.7g

Sprinkles: Energy 1990kj/469Kcal, Fat 17.2g of which saturates 14.3g, Carbohydrates 79.9g of which sugars 79.9g, Fibre 0g, Protein 0.1g, Salt <0.01g


FAQs

Q- What are the delivery options?

A- Our delivery partner is Royal Mail and We currently use the Royal Mail Tracked 24 service as standard.

Express Delivery: £3.95 (Tracked 24 Next Day) 

We will try to ensure your order is processed, packed and shipped within 24 hours & on the same day on orders received by 2pm on weekdays.  Orders received after this will be processed and shipped the next working day. Orders received at the weekend & Bank Holidays, will be processed and posted on the next working day.

UK Delivery Only (at present)

At present we only deliver to UK addresses. As we grow, we may extend this service to cover European destinations and beyond. Feel free to register your interest at hello@toast-d.co.uk

 

Q- Can I reuse the Marshmallow Toaster?

A- In a word Yes. The Toaster is designed to burn continuously for circa 3.5 hours and can be extinguished and re-used multiple times.

 

Q- Why does the chocolate stay melted for so long?

A- Our chocolate has been specially selected for melting and retaining its fluidity for longer due to its Premium Quality.  Poorer quality chocolate will tend to harden after 15-20 mins and that's not much fun for dippin now is it!

 

Q- Why do you make a claim about your kits being 100% plastic free when you use plastic bags?

A- Actually the bags we use for our marshmallows, Belgian choc drops and Sprinkles are actually made from a derivative of wood pulp and not petroleum chemicals like plastics. That's why they have a crinkly feel to them. And because they're made from natural materials they are fully biodegradable and home compostable.

 

Q- How do I recycle the packaging responsibly?

A- All of the packaging within our kits are fully recyclable and should be placed in your recycling bin. However, it's best to check with your local council collection, as some councils vary their recycling rules.

The Compostable bags can be used in your home compost bin if you have one.

 

Q- Why are your Marshmallows the best Toasting Marshmallows?

A- Well like life, this was always going to be subjective and based on our own extensive taste and performance tests. We took pleasure and some pain in testing a variety of marshmallows to see which ones, looked the best, tasted the best but more importantly toasted the best for our family audience. After all, there's no point looking and tasting the best if it turns to a liquid when toasted - that wouldn't be much fun, especially for our younger Toasters! Our Marshmallows stood out against all the rest in all 3 criteria. We hope you'll agree!

 

Q- Do you plan to make any different kits?

A- Yes we do. We are about to launch our take on the classic S'mores kit but with a twist and have several more planned for later this year. So watch this space. Oh and if you have any suggestions then we'd be more than happy to listen to them. Just send them in!

 

Q- My order has not been received?

A- Please see our Delivery policy which highlights the expected delivery times associated with our shipping partner Royal Mail. If for any reason your delivery is not received within these timescales then please contact us as soon as possible at hello@toast-d.co.uk and we'll work quickly to fix any issue.

 

Q- My order has been received damaged and the bags are split open. What should I do?

A- If any of the ingredient bags are split on delivery, please contact us and we'll take it from there. 
Care + Safety

We've designed our kits to be completely safe to use but, as a naked flame is involved, we advise treating with caution, never leaving unattended, and only having grownups light the burner.
Let customers speak for us
The taste of Summer

Nothing says summer more than S'mores. The classic American Campfire Snack is gaining popularity this side of the pond and we've added our own unique twist on it with this fantastic kit! 

O.M.G!

Introduce friends and family to this unique campfire classic and you'll be immortalised for life - well ok, not quite - but they will certainly thank you for it!

Perfect for gifting

Why not treat someone to the experience of s'mores? It might be their first time or maybe they're a m'mores aficionado either way, friends, family and loved ones will be eternally grateful... they really are s'moreish!
No customer service at all
Ordered a marshmallow kit with free hot chocolate. The hot chocolate never arrived and the company never replied. Would not recommend
A weighty box!!!
Santa bought this for my Grandson for Christmas as he thought it would be great for the whole family to get involved in. It was delivered to mine as I have a big letterbox!!, I had to have a sneak peek. The contents of the box is listed on the web site.but I was surprised at how much there actually was. Certainly a weighty box full. Looks like it will be great fun Oh Hum I have been good too this year, perhaps Santa will buy me one. Here wishing.
Wow! Such a lovely and well put together kit. Theres so much in the box. A really great gift idea. Amazing value and quick delivery. A new favourite seller and will definitely be ordering again.